Bring your true self to building the new world
Natalie Davenport
Hello! My name is Natalie and I'm a facilitator, organizer, and coach for participants in building a new world. My approach is grounded in mutual aid and collective liberation- knowing that the work we have ahead is only possible through supported and intentional, joyous, sustained action.I stand on the shoulders of giants. Rooted in what I have learned from queer Black feminist, anti-capitalist, and abolitionists teachers I know that I have much more to learn and unlearn. My approach is not for everyone and I honor the diversity of approaches needed in building the new world.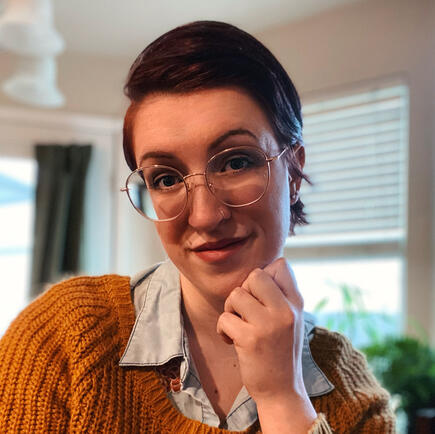 What is Coaching?
As your coach I will support you to:
- Discover your vision and what holds value for you so you can see what it is that you're truly here to contribute.
- Move past the familiar stopping points that have held you back in the past.
- Practice working with simple yet impactful new tools.
- Identify, take action, and celebrate meaningful goals all with clarity, focus, ease, and grace.
I love working with:
ActivistsWho are navigating communal conflict and are disconnected from movement work because the culture on the left replicates harmful systems.
QueersWho are newly coming into their identity and don't see themselves in the mainstream rainbow capitalism image
Folks Socialized As White WomenWho want to redistribute power and examine the stories of white supremacy and patriarchy that tell us to act small and hold back.
* I am coming from the perspective that race and gender identities are not binaries. These are social identities that have been intentionally constructed to keep certain systems of power in place, and certain people in positions of power-over. I center "white" and "woman" due to the unique and overwhelmingly harmful role white women have played and been conditioned to play throughout history in keeping white supremacy in place. And because I identify as a white woman I see this as a unique role for me to fill.
You don't have to fit into one or all of these boxes above.
My clients are all:
Expanding their sense of what is possible
Working in relationships built on trust
Anti-authoratarian and in search of answering to themselves
Practicing being in right relationship to the worldI love to work with activists, organizers, and participants in building the new world who want to recognize and act on their self determination in order to increase their capacity for joy in their organizing and relationships.
---
One on One Coaching
Free Discovery Session - Schedule a free discovery session to gain clarity around your next steps, whether it's working with me or not. We will explore if it is a fit to work together and answer any questions you might have.Rates- Choose the tier that is a stretch but not a hardship:$450/month if you are financially flourishing$275/month if you are living comfortably$150/month if it's a stretch to be investing Not sure what rate works for you? Check out my rates guide to help you make the best choice based on your needs, values, and experiences. I trust you know what tier is best for you.
From Each According to Ability and To Each Based on Need Package - My 6 month contract provides you 2 sessions per month giving time to build foundations and experience the transformational affects of coaching. A great place to start and at the end of 6 months we will evaluate if you would like to renew!
Two 55 minute sessions per month. Includes unlimited text and email support in between sessions. Via phone call.Scheduling - Easy to use online scheduling. If you can't find a time that fits with your schedule, message me and I can open up more time slots.
Current Offerings
Previous Offerings
More about me
I have been in movement work for the last 12 years, starting with envirnomental organzing and direct action campaigns. Much of my early activism came from a place of anger and grief for the world I was promised and would never have. I learned a lot and have much to be grateful for in these early years of leading trainings and facilitating meeting and nurturing relationships. Eventually I burnt out and needed a break from the constant doing and the feeling that something was off or missing.
From years of experience in direct action and community building it was clear to me that we are more powerful agents of change when we are rooted in compassion and healing. I studied Ayurvedic cooking at The Natural Epicurean Academy of Culinary Arts and I am certified to teach mindfulness to children through Mindful Schools. I am now a student of The Academy for Coaching Excellence and see the transformative impact of harnessing our power, telling the truth, and having a community of support to take action on big ideas.On my own journey working for justice I have been deeply supported by groups and individuals who have kept me aligned to who I am in the face of uncertainty, and am honored to be creating a space for that kind of support for you.When I'm not designing and leading groups I'm in my garden, hiking with my dog, in the sun with a book, or preparing and sharing food. I organized locally in Boise in an inspiring affinity group that embodies my values of action and compassion in support, healing, growth, and accountability and I'm humbled to be learning and bring those experiences to the rest of my work. Since leaving Boise I've been visiting friends and family and finding new ways to contribute to community. I'm currently located (and LOVING!) Ashland, WI.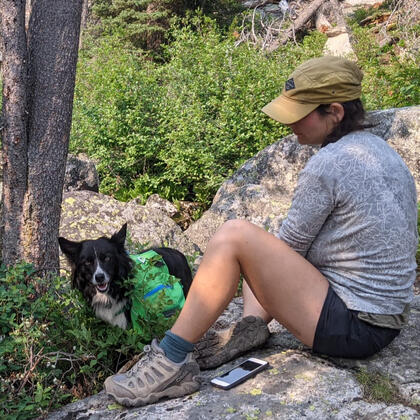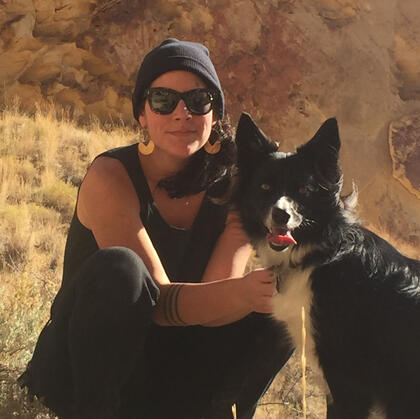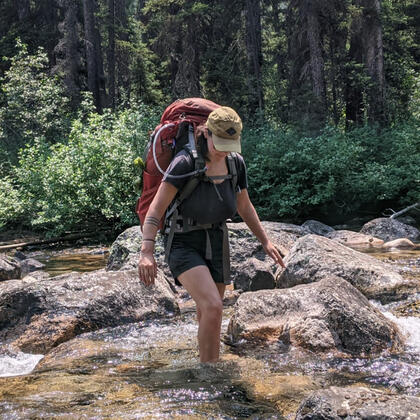 ---
If you're a fellow coach, facilitator, change maker and looking to connect I would love to connect with you for virtual coffee. Relationships are a big part of my theory of change and I'd rather be in conversation than only follow eachother on social media or admire from afar. If anything on here has spoken to you please get in touch!
Interested in Coaching? Schedule a free discovery session to see how coaching might benefit you.